Compare
Get My Grades Ltd.
Member since: Oct 2017 • Company Status: LTD Company Check
Services: School-wide online teaching, assessment & tracking
Regions: UK wide
Recommending School: None provided
About: Get My Grades is the ultimate, online learning tool for secondary school students aged 11-16. Our collaborative framework increases engagement from schools, teachers, parents, tutors and mentors by allowing specified users to set revision and assessment assignments. At the heart of this tool, creating the content are experienced and dedicated teachers and tutors who are highly qualified and specialists in their subject areas. Students can Learn, Revise, Assess and Track their way through their course with real-time access to their current working grade and course progress. With a shared focus on academic success, life skills and character education – Get My Grades provides a holistic, efficient and student-friendly site that caters to their every need.

Our AI software allows students to learn content and revise using realistic questions which are automatically differentiated, designed based on cutting-edge research to increase student accountability, reduce teacher workload and improve parent engagement. Get My Grades is a unique, affordable tool that can give teachers unprecedented insight into student strengths and weaknesses and the ability to do something about it in seconds.

Launching in January 2018 with free access until the end of March 2018 and discounts for institutions that sign up within this period.
Tel:

02082650069

Mob:

Email:

Address:

101 Flaxton Road, London, SE18 2EJ

Website:

Social:
Accreditations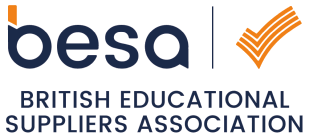 BESA Accreditation
Trade Bodies & Memberships

Corporate Member of The Tutors Association
Awards
Details not provided
Buying Clubs/Consortia Membership
Details not provided