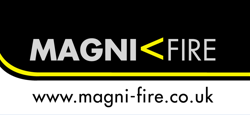 Compare
Magni Fire Ltd
Member since: Jun 2017 • Company Status: LTD Company Check
Services: Fire Alarms, Fire Extinguishers, Gas Suppression, Aspirating Smoke Detection, Fire Alarm Maintenance
Regions: East of England, London, South East
Recommending School: None provided
About: Based just outside of London, we specialise in the supply and installation of residential, commercial and industrial fire detection and fire suppression systems across London and the UK. We can work on both open protocol and closed protocol fire alarm systems.
We believe our success has been based on offering an indispensable service and making ourselves an asset to any customer. This is the reason why we are continuing to grow year on year. As fire alarms have grown in complexity, the requirement and indeed demand for reliable systems and components has also increased.

At Magni Fire Ltd we pride ourselves in the years of expertise our staff have in the field of fire detection and fire prevention. This knowledge ensures that we supply a full range of compatible products for our customers. We have helped a wide variety of commercial and industrial customers combat the risks of fire and have gained a reputation for high quality fire alarm installation, reliable and effective equipment for the leading manufacturers and our ability to meet tight deadlines and budgets.
Tel:

0844 800 4770

Mob:

Email:

Address:

10 Chalice Close, Basildon, Essex, SS14 1SF

Website:

Social:
Accreditations



FIA • BAFE SP203-1 • PAFSS Kitchen Guard • Environment Agency Registered Waste Carrier • BSI Fire Detection and Alarm systems kitemark
Trade Bodies & Memberships

Awards
Details not provided
Buying Clubs/Consortia Membership
Details not provided