Top 5 Tips for Working with Schools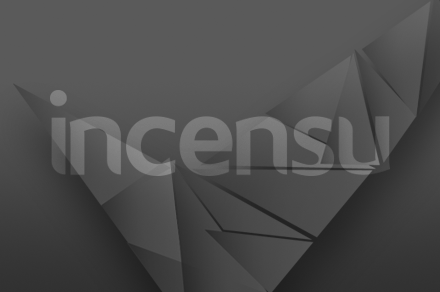 Schools are a very different beast when compared to private and public sector organisations.
01 July 2014
Schools are a very different beast when compared to private and public sector organisations. Indeed the same can be said for any education organisation - be it a school, college or university.
If you're promoting your company to schools then it's important you ready yourself for the task ahead and avoid the pitfalls. These helpful tips will help steer you on the right course and ensure your venture into the fruitful world of supplying to schools will be a positive one.
Here's our list which is sure to get you off to the right start:-
1. Tender intelligently
The tender process can be a real stumbling block for many companies, but there's no need for it to be a difficult stage. This part of the process is a [usually] necessary stage in working with a new supplier and requires everything you'd expect when forming a new relationship. Essentially schools are looking for security, professionalism and reassurance here. Naturally you need to be capable and cost-effective for the task at hand, but it's important to convey your experience, references and testimonials, your processes and how you manage critical things such as risk, quality and project management. Include relevant documentation (including insurance certificates) to ensure all bases are covered - most tender documents will ask for these as a matter of course.
Fundamentally though, answer all the questions and don't over-complicate. Decision makers will want to know you're trusted, recommended and capable.
2. Be open, honest and realistic
A key part of any client is managing expectations and advising the client where you feel a project could hit problems, or it could be improved; this is no different when working in education. If you feel a project has unrealistic deadlines, budget or isn't an effective solution, communicate this. Many public sector contracts go overdue and over-budget for the simple reason that communication wasn't as it should've been. It's also important at early stages to identify and communicate issues like these, because if the project does run into difficulty there will naturally be an investigation into the cause. Take it as a given that schools are paying you for your expert and specialist knowledge and expect you to provide advice that would avoid any issues.
3. Manage the project and the account
Schools, colleges and universities are - unless you're working with independents - public sector organisations and as such are process-driven and have themes of accountability and structure. They'll expect clear timescales, expectations and specifications and they'll expect regular updates, possibly in a standardised form. Don't take this requirement for information, meetings and action points as anything other than necessary. The decision maker you will be working with will have expectations on them from their management and they'll be accountable for the project.
Feeding them relevant, succinct information will greatly help their job and in turn improve your relationship with them. Public sector clients can feel demanding when compared to their private sector colleagues, but once you had a system of providing them information and know what to provide each time, life will become much easier.
4. Remember the user
Whatever you're doing, remember the user. Education organisations have a number of different audiences and users, each with varied demographics, expectations and wants. Understanding these and how they're segmented is key to delivering a great end-user experience.
It's highly likely that the organisation has already undertaken the research involved in what users they have, and indeed how the project effects them, so allow them to take the lead on this and provide guidance where relevant.
5. Get recommended
When the project closes, remember to capture vital information that'll improve future projects and improve your way of working with schools. What many businesses forget about at this stage is acquiring recommendations/references and testimonials to help future tenders. Use these to springboard onto work with other education organisations.
Source: Peter Melville
Incensu says:

Follow these top tips to have a great relationship with schools and build your business within the education sector.