NASBM
---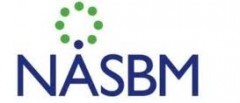 The National Association of School Business Management is the UK's leading association for school business management professionals in both schools and academies. Established since 1992 they offer an influential voice in national education policy. They represent the interests and reputations of SBM professionals supporting their ability to be effective in their roles and develop their careers.
NASBM builds and maintains strong relationships with regional SBM groups. This deepens their understanding of regional issues and provides them with increased access to the SBM professionals and examples of effective practice.
The association is a body recognised by the Department for Education/Education funding Agency and receives requests to sit on a number of the steering groups including the School Funding Implementation Group and the Efficiency Group. NASBM are then able to both represent the views of its members in relation to items being discussed and also feedback updates and information from these meetings.
Incensu Top Tip:

Incensu recommends school business managers join NASBM and get involved through regional groups.

Click on the links below for further information.

Membership categories and fees