Compare
EDArcade Ltd
Member since: Jun 2020 • Company Status: LTD Company Check
Services: Educational resource, learning through games, Additional curriculum resource, Homework activity, Fully animated films of core subject matter, English, Maths and Science focus, Monitor student participation remotely
Regions: UK wide
Recommending School: None provided
About: EDArcade is an educational games package that had been developed to allow ESOL learners all over the world to learn core and tough to teach topics through exciting games, animated lessons and a unique game-based environment.

The learners develop their own virtual world through daily challenges based around life skills. The daily challenges also relate back to their school work, schemes of work and homework. They must complete above their attainment level to be successful in the virtual world of EDArcade.

Our primary focus is for the students to learn and increase their engagement through our game based learning platform.
We have over 120 games centred on the following topics:
• PHSE
• E-Safety
• Recycling
• Prevent
• British Values
• Modern Foreign Languages
• Maths
• English
• Science
Teachers have the ability to place their own questions and quizzes to many of the games to reaffirm learning, create different plenary and homework approaches. Teachers can also set pathways of learning for their students to follow, complete with deadlines and feedback.
EDArcade has support for 24 different Languages including: Albanian, Arabic, Bengali, French, German, Hindi, Hungarian, Italian, Latvian, Malay, Mandarin, Polish, Portuguese, Punjabi, Romanian, Russian, Slovak, Spanish, Tagalog and many more.


Tel:

01909 776906

Mob:

Email:

Address:

Unit 6 Clock Court, Campbell Way, Dinnington, Sheffield, South Yorkshire, S25 3QD

Website:

Social:
Accreditations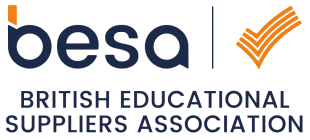 Trade Bodies & Memberships
Awards
Buying Clubs/Consortia Membership