Compare
iHASCO Ltd
Member since: Feb 2020 • Company Status: LTD Company Check
Services: Health & Safety Training, Health and Safety , HR Compliance Training, HR Compliance, Training, eLearning, Fire Safety Training, Fire Warden Training, Asbestos Awareness Training, Food Safety & Hygiene Training, GDPR Training, Safeguarding Children Training, Safeguarding Training, Safer Recruitment Training, KCSIE, Equality & Diversity Training, Mental Health Awareness Training, Learning Management System, LMS
Regions: UK wide
Recommending School: London Academy of Excellence, Tottenham
About: We are iHASCO - a market-leading provider of online training for nurseries, schools, colleges and universities across the UK.

We've been providing the Education sector with high-quality eLearning for over a decade!

Our courses for the education sector include core Health & Safety training such as Fire Awareness and Fire Warden training, as well as key courses in Food Safety and Hygiene, First Aid, Safeguarding Children and other HR titles such as Equality & Diversity and GDPR Training.

Every nursery, school or college that makes a purchase with iHASCO will also receive free access to our KCSIE training programme, which provides statutory guidance for schools and colleges on safeguarding children and safer recruitment.

Accreditations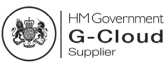 CITB ATO • Crown Commercial Service Supplier • CPD Registered Presenter • QFA Partner Member • IOSH Approved eLearning Provider • RoSPA Approved eLearning Provider • IIRSM Approved eLearning Provider
Trade Bodies & Memberships

Awards
Investors In People - Silver • Best Companies - 3 Star Accreditation • Cyber Essentials - Certificate of Assurance
Buying Clubs/Consortia Membership
"Having used iHASCO previously, I knew how useful it is for quickly and effectively training staff and ensuring compliance. When I moved to Tottenham to help start a new school it was the obvious choice for our H&S training needs."
Paul Martin, Business Director, London Academy of Excellence
"You were the leading provider when it came to research on online training and provided excellent value for money as well as fantastic and friendly customer support, especially through our amazing account manager, Jack. We also felt that iHASCO would give us the excellent quality training packages we needed to support staff and have not been disappointed. It had a flexible system, both in allowing us to allocate as and where necessary at a click of a button and also in terms of the overall management of an online CPD system. Your packages are adapted and updated as changes in the law, and social factors, influence the content needs of the training. With a constant flow of new and useful courses, we knew we had found a winner."
Chris Lovett, Systems Manager, St Mark's Primary School