Compare
Propeller Education
Member since: Sep 2019 • Company Status: LTD Company Check
Services:
Regions: UK wide, Suffolk
Recommending School: None provided
About: Propeller is an exciting and creative new force in education. We seek out inspiring teachers to create time-saving resources that they and their colleagues crave.

We aim to fill teaching staff with confidence that they can meet National Curriculum objectives, as well as provide their classes with fun and engaging learning activities, all with one resource.
Tel:

01502 525588

Mob:

Email:

Address:

Eastpoint, Rotterdam Road, Lowestoft, Suffolk, NR32 2EX

Website:

Social:
Accreditations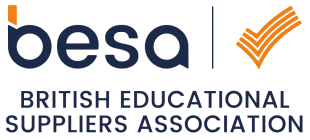 Trade Bodies & Memberships

Awards
Details not provided
Buying Clubs/Consortia Membership
Details not provided