Compare
OTrack by Optimum
Member since: Mar 2015 • Company Status: LTD
Services: Pupil Attainment and Tracking Software
Regions: England
Recommending School: None provided
About: OTrack is a customisable, online pupil tracking solution for Infant, Junior and Primary schools. But, it's not just a product, it's a service too! Launched in 2005, OTrack is now well-established and used by over 1500 schools across the UK.

OTrack allows you to compare and track pupils attainment and progress at the touch of a button. Our summative assessment options enable you to track pupils based on your methods… be it:

- A ladder based tracking approach using our 'Best Fit' feature
- Or maybe you prefer to deepen and broaden your pupils knowledge with our 'Deeper Learning' tool
- In addition you can track pupils attainment and progress of formative assessments using our Class Track app.

By using the easy to use navigation and powerful reports, all your data can be analysed within minutes. OTrack integrates with any MIS with a simple transfer wizard to import and update your pupils data.

The system also comes bundled with a number of free powerful features including Pupil Progress Meeting notes and actions, Intervention Provision Mapping, Online Reporting to Parents, Behaviour Monitoring and Phonics Tracking.

Our 'Class Track' app allows you to easily record and report on pupils' attainment and progress against lesson outcomes (or 'I can' statements).

Class Track will have pre-installed national curriculum content ready and waiting for you to use. We have also partnered with a number of market leading organisations to allow you to choose the content that you would like to use. Some of the providers we have available include:

- Rising Stars
- Focus Education
- DFE National Curriculum
- and many more!

Or, if you have written your own content we will enable this in the system for you!!

Tel:

01302 360 246

Mob:

Email:

Address:

Unit 1, Wharfe House, Richmond Business Park, Doncaster, South Yorkshire, DN4 5NL

Website:

Social:
Accreditations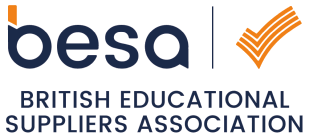 Trade Bodies & Memberships
BESA
Awards




BETT Awards Finalist 2015 • Education Resources Awards Finalist 2015 • Education Resources Awards Winner 2016 • Education Resources Awards Finalist 2017
Buying Clubs/Consortia Membership
Details not provided
"We are always very pleased with the responses and support we receive. We feel this is one of the key strengths of OTrack. We have really appreciated the in school refresher training you have given us this year. Thank you."
Sue Thackray, Headteacher, Driffield CE Infant School
"We are very happy with the OTrack. The telephone helpdesk is very good and the support in school was excellent. Thank you for an excellent service."
Jane Calladine, Headteacher, Parkview Primary