Top 5 education marketing updates for 2016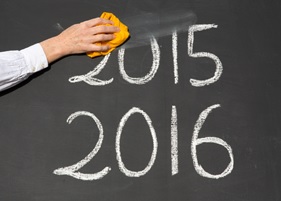 This year's valuable update for school suppliers ensuring you get ahead of the competition when selling to schools.
01 January 2016
1. The buzz term in education marketing for 2016 is 'Collaborative Purchasing'
The National School Procurement Survey 2015, completed by headteachers and school business managers nationwide identified this as a key area of support that schools needed from businesses. Consider how your business can help schools, who are already struggling under time pressures and financial constraints, to buy collaboratively from you. It's well worth specifying how you can support collaborative purchasing by mentioning this on your Incensu profile at incensu.co.uk.
Examples of how your business can support collaborative purchasing:
Offer schools an easy way to purchase collaboratively by agreeing a discount for multiple contracts while allowing different schools to discuss specifics directly with you independently of each other.

Provide the option of purchasing in bulk across a number of schools while giving a range of delivery options to multiple sites.

Offer bulk purchase discounts with the option of splitting deliveries to three times over the course of the year - This can help schools with limited space still achieve savings.

Agree 'end of year' money back incentives for schools according to the number of additional schools that purchase the same products or services.
2. Do not underestimate the value of Multi Academy Trusts to school suppliers
With some Multi Academy Trusts comprising well over 40 schools it's easy to understand how productive it can be to set up a working relationship with one. This is where a little homework goes a long way. Get your research done on Multi Academy Trusts in your target area including MAT CEOs and financial officers as a starting point. You can afford to allocate a larger slice of your marketing budget to converting Multi Academy Trust leads as you can expect to achieve a greater return on your investment.
3. Exhibiting to schools - Get found when schools are looking
It's well known that schools are notoriously difficult to sell to. Getting to the right decision makers and ensuring busy school leaders see your message among all the other marketing messages they receive from other school suppliers make it a minefield. Intelligent education marketing spend is where it's at in 2016 - ensuring your marketing budget is targeted to getting your message to school leaders at the very point when they are searching for your products and services. Online marketing is now universally accepted as being the most effective education marketing method giving you far more precise targeting of clients at the point they are searching for the products and services you have on offer. Face to face exhibitions can also be productive in making contact with the right people so you can be in touch with them when they are ready to purchase.
Recommended online exhibiting for 2016
The National Register of Education Suppliers at Incensu.co.uk - online marketing 24/7 365 days a year -

ADD YOUR BUSINESS NOW
Recommended face to face exhibiting for 2016
The Bett Show - ExCeL London - 20th to the 23rd January '16

The Education Show - Birmingham NEC - 17th to the 19th March '16

The Academies Show - ExCeL London - 20th April '16

Higher Education Show - Olympia London - 11th October '16

Nursery and Primary Show - Bournemouth International Centre (BIC) - 22nd & 23rd April '16
4. Ratings and Reviews
The use of ratings, reviews and testimonials from schools to promote suppliers rapidly gained momentum in 2015 and is now a must for suppliers selling to schools. School leaders are now far more tech savvy and used to relying on the online views of others in their everyday lives. This has widely spread to the education sector where school leaders expect to read reviews from other headteachers and school business managers to help inform their procurement decisions. Incensu.co.uk is the platform schools use to share ratings and reviews on their suppliers. All UK education suppliers are now expected by schools to be open to ratings and reviews and create a profile on the National Register of Education Suppliers where reviews can be written and read - Create a profile where schools can leave great reviews for your business now.

5. Schools are looking for Value Added which goes beyond cost
Schools are having to be far wiser in the process of school procurement. Cost of products and services is one element of this and with tight budgets schools will be looking to renegotiate contracts and look for savings wherever possible. However, this does not mean that price is the only variable they will be scrutinising. When selling to schools it's essential you look beyond your pricing and get creative in the value added you can offer schools.
Examples of how some businesses are offering schools more without having to cut prices:
Providing ongoing client support beyond the sale

Servicing and maintenance agreements at competitive rates after initial sales

Referral bonuses

Provide evidence and professional advice when schools are bidding for grants
Other education marketing resources:
Source: Incensu education marketing resources
Incensu says:

For more education marketing resources see incensu.co.uk/news