Compare
GoLearn Education
Member since: Dec 2020 • Company Status: LTD
Services: Literacy Assessment & Intervention Platform
Regions: UK wide
About: Empowering teachers with data... Our safe and secure platform produces real-time comprehensive student data to identify learning gaps, instantly create personalised learning plans for each student and reduce teacher workload.

Literacy is the key determining factor for a child's academic success and reaching their full potential. Our mission is to improve student outcomes child-by-child in every classroom until all children are equipped with the literacy skills necessary to read, write and communicate their way to better wellbeing.

GoLearn is the only EdTech platform aligned with the key teaching and learning outcomes of the world's leading bodies, organisations and exam boards such as UNESCO, World Bank, EEF, DfE, AQA and more.

Made by teachers, for teachers. All GoLearn's assessments, lessons and interventions have been developed by experienced teachers, examiners and literacy experts.

Key Features:

Unique Assessments: Our platform uses AI to seamlessly conduct Continuous Embedded Assessments including Initial, On-going/ Formative and Final assessments.

Remote Learning: All Schemes of Work and lessons are available online and offline for learning continuity via our Web portal, Tablet app and Phone app coming soon (2021).

Evidenced Pedagogy: We utilise the latest pedagogy alongside neuroscience, Blooms taxonomy and SOLO taxonomy to support the accuracy of data.

Curriculum Mapped: GoLearn provides fully mapped and ready-to-teach Schemes of Work, complete with customised lesson plans, teacher's instructions and dynamic lesson content.
Tel:

020 3745 1272

Mob:

Email:

Address:

85 Great Portland Street, London, W1W 7LT

Website:

Social:
Accreditations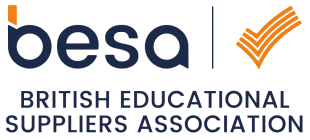 Trade Bodies & Memberships
Details not provided
Awards
Details not provided
Buying Clubs/Consortia Membership
Details not provided