Compare
InVentry
Member since: Mar 2017 • Company Status: LTD
Services: Sign In Solutions , Audit and Compliance, Registration Solutions
Regions: UK wide
Recommending School: None provided
About: InVentry is the market leader for sign in and visitor management solutions. It has been designed with and for education to accurately track and monitor who is on-site at any one time. InVentry speeds up the sign in process, keeps identity information secure, and leaves you feeling confident that your students are safe.

More recently, InVentry have developed new features to help with their customers during the COVID-19 pandemic. These include, daily Health Declarations, Capacity Management, Host Ready Notifications and Test & Trace ability.

Their Audit & Compliance software allows you to manage all assets in your school, know where your laptops or even coffee machines are at any given time!
Tel:

01133229253

Mob:

Email:

Address:

Visitor House, Gelderd Road, Leeds, West Yorkshire, LS27 7JN

Website:

Social:
Accreditations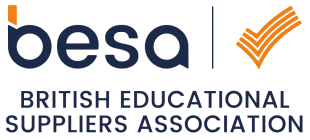 Trade Bodies & Memberships



Awards
Buying Clubs/Consortia Membership
""InVentry has streamlined our signing in process greatly. I have not yet had a member of staff forget to sign in, so it enhances the health and safety in the school as we can see at a glance who is in and out of school.""
Katherine Ashworth, Business Manager, Cams Lane Primary School
""InVentry has improved our visitor experience enormously. Our previous method had been a real pain-point for parents, especially pre-COVID when dropping off lunch boxes and attending events during school hours. The InVentry solution has now enabled us to know exactly which of our sixth form and secondary staff are on campus at any given time. It has also augmented our on-site security which was previously cumbersome and paper-based.""
Sheila Stamp, Director of IT & Communications , Discovery Bay International School