Compare
IT Governance Ltd - GDPR.co.uk
Member since: Apr 2021 • Company Status: LTD Company Check
Services: GDPR.co.uk compliance software for schools, Cyber Essentials and Cyber Essentials plus accredi, GDPR and DPO accredited training, E-learning covering cyber security and data protec, ISO27001 training and assessment
Regions: UK wide
About: GDPR.co.uk is part of the IT Governance group of companies. We provide products and services to support cyber security and data protection.

Including:

- Cyber Essentials accreditation.
- GDPR training and training for your DPO.
- E-learning staff awareness courses.
- Books and document templates.
- Cyber security support services.
- Legal support for DSARs and data breaches.

Tel:

0333 800 7000

Mob:

Email:

Address:

Unit 3, Clive Court Bartholomew's Walk, Cambridgeshire Business Park , Ely, Cambridgeshire, CB7 4EA

Website:

Social:
Accreditations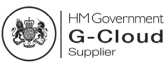 Trade Bodies & Memberships

Awards
Details not provided
Buying Clubs/Consortia Membership
Details not provided