Compare
Kano Computing
Member since: Apr 2021 • Company Status: LTD Company Check
Services: Devices, Software, Curriculum, Professional Development, Laptops and Tablets, Computer Accessories
Regions: UK wide
About: Kano is computing for a new generation.

The best selling and best-known computers for creativity and learning. Buildable, transparent, and fun for all ages.

Providers of Kano Club – where millions learn to code, draw, and make music together online.

Award winning hardware and software designed for students to use everyday, in the classroom or at home.

We make technology accessible to anyone, not just the 1% of 1%.

We empower educators to teach in innovative ways with innovative technology.

We make technology for creation, not just consumption.
Tel:

Email below

Mob:

Email:

Address:

11 - 29 Fashion Street, London, E1 6PX

Website:

Social:
Accreditations
Details not provided
Trade Bodies & Memberships
Details not provided
Awards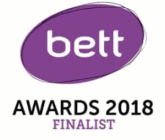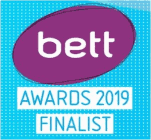 Buying Clubs/Consortia Membership
Details not provided