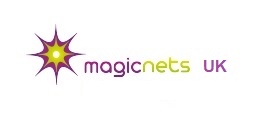 Compare
MagicNets UK
Member since: Jan 2021 • Company Status: LTD Company Check
Services: Playground equipment & installation , Free design and visualisation, Removal of old playground equipment, Resurfacing play areas for safe use of playground
Regions: UK wide
About: MagicNets UK is an exclusive distributor of the most creative, modern and safe playground equipment. Our products are available in very competitive prices as we're now expanding UK's market. We've completed many international projects, all available to see on our website www.magicnets.pl/en

If you would like to see something completely different, something that will create environment full of fun, you're in the right place.

This company has been created to encourage our precious children to spend more time outside and draw them away from computer screens. Our products attracts young aspiring explorers and climbers helping them to train their agility, balance, coordination and the ABC's of physical fitness.

MagicNets has more than a decade of experience in individual approach for each customer so we're certain to complete even the most demanding project!
We specialize in rope playgrounds but also offer a wide range of products for all age groups.
Uncompromising quality and safety is our motto whilst designing every product.

Please visit our website for videos of recent projects - www.magicnets.pl/en .
Tel:

07711001263

Mob:

Email:

Address:

7 Brick Kiln Way, Bedworth, Warwickshire, CV12 9DP

Website:

Social: