Compare
TG Escapes
Member since: Apr 2014 • Company Status: LTD Company Check
Services: Eco-classrooms, Modular buildings, Nursery buildings, Classroom design and build, Staff rooms, Teacher training space
Regions: UK wide
Recommending School: St Fagans, Cardiff
About: In a place where young minds are moulded it's important to have an environment that is inspiring and motivating. At TG Escapes, we design innovative modular eco-classrooms and buildings that encourage environmental citizenship, outdoor learning and educational play, and help re-connect students with nature.
Flexible modular school buildings designed for your space can grow as you do, with features like sun pipes, living sedum roofs, solar water systems as well as AA rated cooling & heating. Our eco-friendly modular classrooms help staff promote environmental citizenship amongst pupils and the wider community.
Our partners Metropolis Architecture design exactly what you need, be it an eco-classroom, staff room, school hall or library. We talk to your staff and pupils to find out their ideas and needs, then create a stunning and sustainable building that fits into your space and budget. Our educational specialist team has years of experience and will design a stimulating environment that can be used for learning alongside recreational and social activities.
Tel:

0800 917 7726

Mob:

Email:

Address:

Unit A Dutton Road , Aldermans Green , Coventry, CV2 2LE

Website:

Social:
Accreditations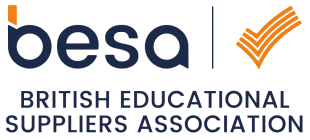 CHAS • Construction Line • Climate Care
Trade Bodies & Memberships


BESA
Awards
Green Apple Award 2014 - Gold for The Built Enviro • FORCE Design Excellence 2005 • FORCE Environmental Performance 2005
Buying Clubs/Consortia Membership
"I am absolutely delighted with the project and the craftsmanship, the technical expertise and the all round quality of the finish is excellent. I recommend The Learning Escape to any school and the whole experience has just been so positive."
Isobel Gaffney, Head Teacher, Rosary Primary School
"The team at The Learning Escape showed us that a tight budget doesn't mean that you can't create a fantastic building. It's clear that they have years of experience delivering a full service, we didn't even need to worry about the paperwork."
John Abrahams, Assistant Head, Woolwich Polytechnic Secondary School