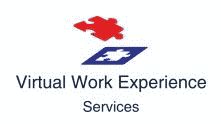 Compare
Virtual Work Experience Services
Member since: Sep 2020 • Company Status: LTD Company Check
Services: Secondary Schools - A Virtual Work Experience Prog, Primary Schools - A Virtual Careers Programme
Regions: UK wide
About: Virtual Work Experience Services is part of Virtual Work Experience Ltd, a company set up to address the issues caused for schools by the current Pandemic. We strongly believe that interaction with companies and outside agencies gives pupils motivation and an understanding of the links between the Worlds of Education and Work.
Our online platform offers videos, worksheets, careers information links, interview skills, a practice interview, plus tips for searching for Apprenticeships and college/university courses.
Everything is accessible from a single section to make navigation easy and we supply a simple Teacher's Worksheet.
Tel:

01543 889552

Mob:

07904 936390

Email:

Address:

Aston Hall, Shifnal, Shropshire, TF11 8PA

Website:

Social: