21 Top School Procurement Trends for 2021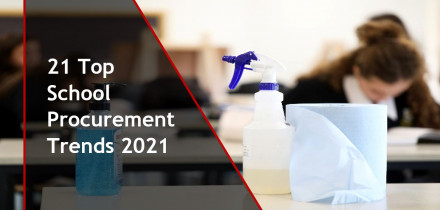 Discover what schools are spending their funds on during the pandemic.
09 February 2021
View recommended suppliers in each of the 21 top procurement trends.
Source: 21 Top School Procurement Trends 2021
Incensu says:

Thank you to schools for all their amazing work and organisation to keep the UK education system running and to the wealth of recommended suppliers who are stepping up to supply the education sector throughout the pandemic.