Benefits Of Exhibiting at The Business Show - 22nd & 23rd November 2023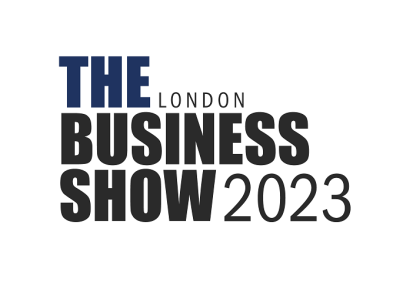 The Business Show has always been passionate about providing a platform for SMEs, startups, and aspiring entrepreneurs, giving them the information and support they need to develop. This year we will welcome an audience of over 30,000 and over the two days you will be able to find everything you need to help you on your business journey including advice and guidance from some of the biggest names in business.
26 September 2023
With over 750 exhibitors showcasing all the latest products and services needed for small businesses, 200 educational seminars, masterclasses, and keynotes from the UK's biggest entrepreneurs, there is something for everyone at The Business Show London.
In this article, we delve deeper into the reasons why exhibitions are a crucial way of growing and developing your business.
The value of exhibiting
If you want to get directly involved with the show there are also many benefits that come along with exhibiting if you are a business owner looking to generate leads and get yourself out there.
Leads
By exhibiting at the show you are given the opportunity to generate a stream of leads and target your consumer base. The people in attendance will be looking for products and services to start, grow, or improve their business and might be willing to make a purchase if you have something of value to offer them. You present your services as well as being given a presence pre-show in the show guides and website listings.
Exposure
By joining The Business Show as an exhibitor, you increase your exposure as a business even before the event begins. You get listed in the printed and digital copy of the show guide that gets posted to 30,000 visitors before the event. You also get listed on the website with your logo, bio, social handles, a website link, and you can add articles and videos to your page. The website garners thousands of views and your listing stays up all year round for everyone to see. This promotes your business, products, and services well in advance of the show and even after the show if a visitor decides in hindsight that they want to make a purchase from you or find out some more information. The Business Show is Europe's largest business event and captures the attention of entrepreneurs and business owners alike. The people viewing the website are likely to be the exact people you want to be exposing your business to.
Experience
Attending the show as an exhibitor can give you the opportunity to market your business and interact with potential customers and clients face-to-face. You have a chance to set yourself a challenge and practice your sales pitch. Even if you don't make sales, this can be a very encouraging experience where you can learn a lot about yourself and your business, and how you can improve. It will be a fast-paced and exciting environment.
Networking opportunities
When exhibiting at The Business Show, the networking opportunities are endless. Not only can you connect with potential clients but it also can be used as a chance to connect with business contacts that you haven't yet met in person. You may even want to network with businesses like your own and build a relationship with other like-minded business owners. You can find a support system in others who have been in the same position as you and offer each other guidance and encouragement. These relationships can be long and lasting and mutually beneficial.
Opportunity to learn more
While you're also exhibiting at the show you get to see other businesses showcasing their products and services. This can be a great opportunity for you to see how others present themselves and their goods; you might learn from watching others. If you get a chance to step away from your stand, you may also gain a lot from conversing with other exhibitors. Take advantage of the opportunity while there are hundreds of businesses like yours under one roof.
There is a lot to gain from The Business Show whether you are a visitor or an exhibitor promoting your products and services. As Europe's biggest business event, running for over 22 years, this exhibition brings business-minded individuals together to learn, grow, and develop. So what are you waiting for? To register for your free ticket, simply head over to www.greatbritishbusinessshow.co.uk
Source: The Business Show 2023
Incensu says:

The Business Show is one of Incensu's valued event partners. Incensu recommends this reputable show as an excellent way for suppliers to get support to manage and grow their business in a rapidly changing business world. It also provides an opportunity to showcase your business to a wide audience across a range of sectors. Remember to include the Incensu Registration Mark and School Ratings Badge on marketing materials when exhibiting at trade shows to demonstrate your reputation.