Education Marketing Guide 2017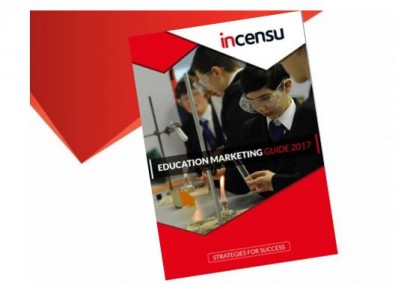 An essential guide for all UK school suppliers wishing to boost their sales to the education sector in 2017
05 January 2017
The Education Marketing Guide 2017 gives an overview of trends in education marketing, tips and advice on reaching the financial decision makers in schools and predicts which marketing strategies will work best in the year ahead. Whether you are a small business aiming to increase sales to more local schools or a large corporation with a target of securing contracts in more multi-academy trusts nationwide there are sure to be some actionable marketing nuggets to help your business achieve greater success in 2017.
​EDUCATION MARKETING GUIDE 2017 - DOWNLOAD YOUR FREE COPY
---
ALSO FROM INCENSU:
How to sell to schools video - 2 minutes video
Join the National Register of Education Suppliers

---
Source: Incensu Education Marketing Resources
Incensu says:

Essential Education Marketing Guide 2017 - A must for all UK school suppliers.