InControl magazine for education budget holders launches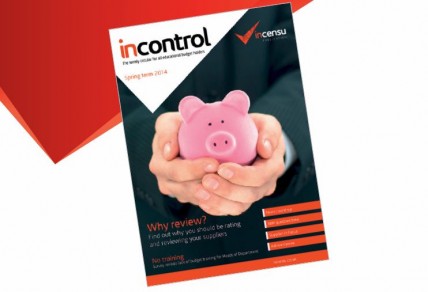 Incensu's new magazine for all education budget holders has launched this week. The termly online publication shares the latest in school procurement news, views, tips and supplier offers.
01 July 2014
The aim of InControl is simple – to provide the education budget holder, with news, views and practical advice from the world of school procurement. InControl reflects the mission of Incensu to be a trusted source of procurement information that will help education budget holders in their important role.
The first issue reveals the findings of Incensu's latest survey into departmental spending and suggests some practical approaches to wring more out of school spending. It also includes a preview of the new annual school procurement survey by looking at some of the fascinating insights provided by the 2013 survey.
Source: Incensu publication
Incensu says:

We are delighted to launch the first edition of InControl. Incensu is here for the future. We are committed to offering reliable, dependable connections between schools and businesses and InControl gives us another medium by which to effectively achieve this.