Recession-proof Business Ideas for 2023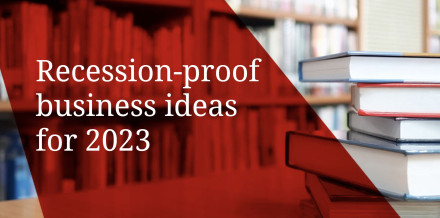 Thinking of starting a business in a recession? It's well worth noting that schools came out as surprising winners in the Chancellor's Autumn statement with a £2.3 billion per year cash boost over the next two years on top of the £100 billion per year already allocated to the UK education sector. So if you are looking for a recession-proof business that you can start today or you are thinking of moving into a new field or new sector then look no further than some of the following great ideas for working with schools.
28 December 2022
The key here is your target market. There are many industries that are being significantly affected by the cost of living crisis as their customer base drops off but a re-think on the customers who have come out as relative winners with the extra spending capacity can dramatically boost your bottom line.
GET ALL THE HELP YOU NEED TO SUCCEED IN THE UK EDUCATION SECTOR - JOIN TODAY
Academy Conversion Consultants
Accountants
Administration Support
Air Conditioning & Ventilation
Air Purifiers
Architects & Design
Artificial Turf
Arts & Craft Supplies
Asbestos Management
Asbestos Removal
Asset Management
Audio Visual Services
Auditors
Banking & Financial Services
Building Consultants
Business Development
Catering Companies
Catering Supplies Companies
CCTV Systems
Chartered Surveyor
Cleaners
Cleaning, Hygiene & Refuse
Construction
Copier Paper
Cost & Consumption Reduction
COVID-19 solutions
Curtains & Blinds
Design & Digital Print
Document Management Systems
Door Access Control Systems
Drama Workshops
Educational Resources
Educational Services & Supplies
Educational Workshops
Electric Gates
Electrical Services
Employee Benefits
Energy Procurement & Solutions
Fencing
Fire Protection
First Aid & Medical
Flooring
Food Safety
Food Wholesalers
Furniture all types (Supplies, Removal, Repair)
GDPR
Graphic Design
Ground Works
Grounds Maintenance / Improvements
Guest Speakers
Health & Safety
Heating
Insurance Services
Interpreting Services
Intruder Alarms
IT Consumables
IT Hardware and software
IT Services and solutions
Kitchen Hygiene & Cleaning Services
Laboratory Furniture & Equipment
Landscapers
Leadership Consultants
Legal Services
Marketing & Advertising
Motivational Workshops
Musical Instruments & Accessories
Office Supplies & Furniture
Offices, Buildings, Classrooms
Outdoor Furniture
Painters & Decorators
Payroll Services
Pest Control
Photography
Playground Equipment & Maintenance
Plumbing
Portable Classrooms
Printers & Photocopiers
Procurement Services
Promotional Items
Property Consultants
Prospectus Printing
Recruitment Services
Removal & Relocation Services
Roofing Services
School Clothing Suppliers
School Trips
Signage
Site Maintenance
Solar Panels
Sound & Light Systems
Sports coaching
Sports Facilities Building / Maintenance
Sports Goods, Equipment & Supplies
Stage Curtain Cleaning / Repair
Storage Solutions
Survey Providers
T Shirt Printers
Tax Services
Telecommunications
Toilet Hygiene
Total Facilities Management
Training (Staff & Students)
Tree Surgery & Removal
Trophies & Awards
VAT Services
Vehicle Purchase & Maintenance
Vending Machines
Ventilation
Video Production
Waste & Recycling
Waste Management
Water Dispensers / Coolers
Water Hygiene
Water Safety
Website Design
Window Cleaning
Windows
Wrap Around Childcare
GET ALL THE HELP YOU NEED TO SUCCEED IN THE UK EDUCATION SECTOR - JOIN TODAY
FOR INSTANT ACCESS TO ALL THE TOOLS AND TRAINING MATERIALS YOU NEED TO START WORKING WITH SCHOOLS CHOOSE OUR SELECT PACKAGE.
Source: INCENSU EDUCATION MARKETING RESOURCE
Incensu says:

Selling to the UK education sector can feel like a minefield but with a little investment in understanding how to market effectively to school budget holders businesses can easily start becoming highly profitable school suppliers.