The New iSAMS Finance Solution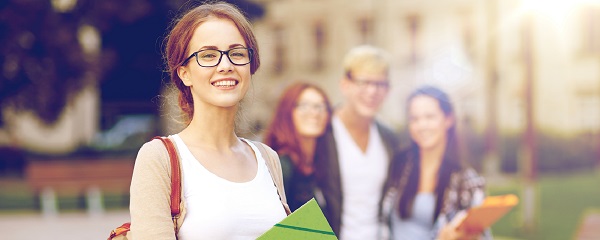 AccountsIQ with software partner iSAMS are pleased to announce a unique, integrated Cloud-based schools accounting software solution called iFinance ideal for Academies, Multi-Academy Trusts, Independent and International Schools.
15 August 2019
The New iSAMS Finance Solution
We're pleased to announce the new iSAMS Finance Solution – iFinance.
We've listened to schools' frustrations around disparate systems and developed a solution bringing together the academic, pastoral, administrative and fee billing elements with an accounting system that will help to eliminate unnecessary duplication of work and reduce costly mistakes. This solution has been developed, in partnership with AccountsIQ, specifically with the Bursary in mind.
The iFinance solution seamlessly synchronises with existing Fee Billing modules to offer schools a complete accounting solution. The Fee Billing module handles the complicated billing structures and generates the invoices, whilst iFinance manages the accounts and balances.
Making the iFinance solution a secure cloud-hosted accounting and fee billing system in one powerful web based and easy-to-use solution.
Listed here are a few of the key features and benefits:
Comprehensive Flexible Billing
This highly flexible and simple solution meets all schools' fee billing requirements, allowing accounts departments to generate bills and add charges to specific applicants, current students and alumni in several different ways. Charges can be allocated by individuals or by batch, such as year, house, or form and using the module's search tools, schools can also assign single or multiple charges and set up recurring charges.
Including a simple and efficient invoice amendment system to easily make any necessary changes and a standard suite of reports for both pre and post invoice, with the additional option to create ad-hoc reports. Schools also have the benefit of being able to look at any bill through the extensive invoice history section.
Student, parent and invoicing data is synchronised at the click of a single button to the Sales and Nominal Ledgers and parental deposits can be posted and managed with a reconciliation to the nominal ledger liability account. The flexible deferred income functionality also removes the need for monthly journals to be calculated and posted.
Key Features
· Produce school bills
· Assign charges to applicants, current & former
· Flexible billing to add a charge to a bill in multiple ways
· Split billing system
· Billing notes
· Recurring charges
· A recurring wizard to add pupils to existing recurring charges
· Nominal structure
· Discount management
· Summarise items multiple student support
· Applicant billing
· Invoice publishing via email and Parent Portal
· Manage direct debits

Powerful Accounting
A unique solution, comprising of accounting, consolidation and Business Intelligence in one powerful, web based and easy-to-use solution. The Business Intelligence dashboards provide an overview of key information, including a budget-holder's dashboard making it easy to manage spend.
The solution includes several predefined reports and the ability to create custom reports profiled by user. Reporting is fully-interactive and allows you to drill down to transaction level and produce customised analysis, which can be easily exported to Word, PDF or Excel, users are also able to drill down into all ledgers throughout the system.
Including a Bank Reconciliation feature, which allows schools to easily allocate funds received against outstanding balances, all updated balances are immediately fed back to the Fee Billing module. Using the workflow approval process, paperless purchase orders and purchase invoices can be automatically sent for approval before they are posted to the accounting system, with customisable layers of approval, saving precious time.
Key Features
· Multi-currency accounting
· Recurring Invoicing, accruals and prepayment capability
· Parent/child billing allowing multiple fee payers to be assigned to any single child
· Purchase order approval
· Budget and cash flow management
· Departmental analysis and budgeting
· Commitment accounting versus budgets
· Procurement management
· Key performance Indicators
· Advanced reporting and dashboards
· User profiling and enhanced risk control
· Audit control
· Consolidated accounts
· Compliant with SORP requirements for schools registered as charities

Pricing
This unique accounting solution is offered on an annual licence basis. It is charged according to the number of students.
Contact Us
If you would like better control over every aspect of your school's billing and accounting, please contact iSAMS direct on +44 (0)1604 659100 or email sales@isams.com. We look forward to hearing from you.
Source: AccountsIQ
Incensu says:

Incensu are always pleased to hear of new partnerships offering valuable developments in support for schools. The AccountsIQ / iSAMS partnership has created a unique tool in iFinance to bring all aspects of school finance together saving time and money.