Valuable Resources for School Business Leaders during Covid-19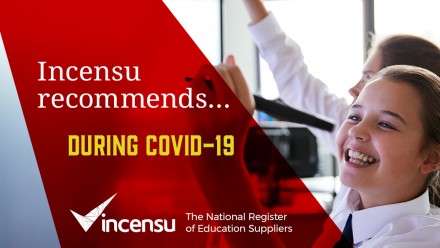 Incensu have put together a list of valuable resources from education suppliers providing support for SBLs during Covid-19.
04 May 2020
​School Business Leaders are playing a pivotal role in maintaining the function of schools both on site and providing the online infrastructure for remote communication between schools and their communities. It's an extremely challenging time for SBLs as they grapple with transformed Free School Meal provision, new cleaning and social distancing regimes while some sites remain open for vulnerable children and those children of key workers as well as the many other day to day tasks that are still going on and requiring new compliance considerations.
Source: Incensu Education Marketing Resources
Incensu says:

To recommend additional suppliers supporting SBLs during Covid-19 please visit our 'Recommend a Supplier' page.