Compare
Your Favourite Teacher
Member since: Aug 2018 • Company Status: LTD Company Check
Services: Interactive GCSE courses, Fully animated films of core subject matter, Fully Qualified and Experienced Teachers on Camera, 8 styles of interactive assessment, Revision podcasts, Downloadable revision guides, Extra curricular informations: financial services,, Monitor student participation remotely, Interactive Personalised Learning Checklists for e, Live revision webinars during exam time
Regions: UK wide
Recommending School: None provided
About: We are a group of passionate teachers who want to raise the achievement of disadvantaged students through a modern platform.
Making lessons and podcasts on all aspects of the curriculum and tracking student revision. This engaging platform can act as a companion to classroom teaching and eliminate the need for frantic in-school enhancement. It also provides an alternative to expensive revision guides and private tuition.
Our platform contains the GCSE curriculum content for EBacc subjects presented in different formats. There are interactive lessons, movie files, podcasts and downloadable worksheets and guides.
The Your Favourite Teacher platform has been tried and loved by a variety of schools as well as football academies including Manchester United.
Tel:

07484162183

Mob:

Email:

Address:

730 Capability Green, , Luton, LU1 3LU

Website:

Social:
Accreditations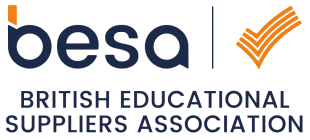 Trade Bodies & Memberships

Awards
Details not provided
Buying Clubs/Consortia Membership
Details not provided
"Your Favourite Teacher is an exciting new business that has supported our disadvantaged students at Key Stage 4 this year.
From the start, it was clear how passionate Kate was about this business idea and her experience as a teacher has meant that the service is pitched perfectly. It also makes it easier to liaise with Kate and Your Favourite Teacher about how the students are working with the service.
What Kate has done is created a product that so many students (and teachers) are crying out for. We have also developed a close working relationship and they are incredibly responsive to any questions or queries that we might have.
I would not hesitate to recommend this business for schools that are looking to either support or further extend their students in the core subjects. "
Elena Dundjerovic, Assistant Headteacher, Beaumont School