7 steps to creating an effective post-pandemic education marketing strategy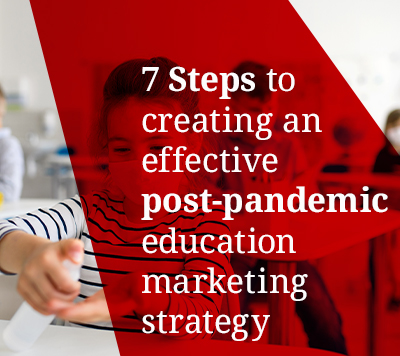 There are very few education suppliers who are not having to radically re-think their old education marketing strategies as we visualise business beyond the pandemic. If your education marketing plan needs tweaking – at best – or a full overhaul, you are not alone.
06 July 2020
Even the largest, most experienced and well-established school suppliers are going back to the drawing board in the current climate. Our 7 steps to creating a new effective marketing strategy will help you avoid throwing the baby away with the bathwater and rather implement some effective measures to help your business thrive moving forward.
Source: DOWNLOAD
Incensu says:

Download supporting templates to help create an effective education marketing plan from the 'School Suppliers' Dashboard' when you add your business to the National Register of Education Suppliers - Learn more

Need expert help to create an effective education marketing strategy for your organisation? Get in touch to arrange a free 10 minute Discovery Video Conference - Contact