How to create an education marketing plan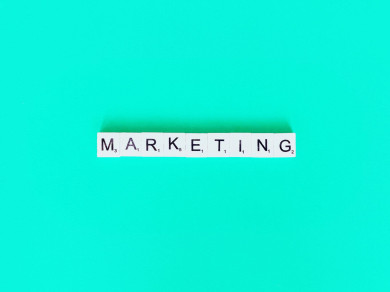 In this article, we will discuss how to create an effective education marketing plan when selling to schools, including strategies to connect with the right people, developing compelling messages, time scales and consideration of the academic year, and building a strong brand presence in the education market.
12 April 2023
Selling education products and services to schools requires a unique marketing approach that takes into account the specific needs and challenges faced by educational institutions. A successful education marketing plan for schools involves a careful understanding of the school's objectives, the decision-making process, and the key decision-makers involved in the process.
Creating any business marketing plan can seem like a daunting task, but by breaking it down into identifiable steps, it can become a more manageable and achievable process. Keeping a firm education focus around which to base the marketing plan will help to build a strategy that will stand businesses in good stead for thriving in the education space.
FOR INSTANT ACCESS TO OUR EDUCATION MARKETING TEMPLATE AND A WEALTH OF OTHER RESOURCES - JOIN TODAY
Step 1: Mission – Identifying goals and objectives
Any solid education marketing plan should start with an outline of what the business is trying to achieve in the education sector. If it's business growth, then what does that growth look like? Is this the number of products sold, the number of new schools on board, the value of sales or to increase brand awareness? What is the purpose of the business beyond profit and growth? Is it to make a difference in the life chances of young people, make life easier for teachers, help schools achieve net zero or drive down costs across the education sector perhaps?
Setting out at the start of the education marketing plan a clear mission and set of objectives helps to ensure that everyone in the organisation can see where the business is heading within the sector and the purpose of schools being the target audience.
Step 2: Setting the budget
What is the budget to achieve the goals and objectives of the business? How much is currently available? How much additional funding is required? There are two mindsets when it comes to budget setting. One is to identify the budget and select the marketing activities that the business can afford, alternatively, it is to look at the cost of the marketing activities that are required to achieve the desired outcomes and seek the business funding to undertake these activities. Each business will have its own set of circumstances and attitude to risk when it comes to funding.
If a business is operating within a set budget, then it's prudent to explore a wide range of costed marketing options and fit these within the structure of an education marketing plan. If on the other hand, the business is seeking the most effective way to achieve its goals and objectives then working back from the desired outcomes and inputting the opportunities that will achieve these should be the order of the day followed by a costing activity to establish the funding required.
Step 3: The academic calendar
Education Marketing Plans should run from 1st September to 31st August and are traditionally split into 3 terms or 6 half terms. As schools in different local authority areas have slightly different term dates, and independent schools particularly have longer breaks, there is little need to put specific dates into the education marketing plan at this stage. A well-structured education marketing plan should have its marketing activities aligned to each half term throughout the year helping the organisation to be in step with what is happening in schools. For businesses starting in the UK education sector having previously created marketing plans for other sectors this change can take a little getting used to but is invaluable in making that transition to effective education marketing.
Ideally, an education marketing plan should be mapped out for the coming academic year. If the business is creating the plan in September, then it should run until the end of the academic year however if it's being created towards the end of the academic year it is well worth mapping out the following academic year in full. While some education suppliers choose to create a marketing plan for further ahead it is important to remain flexible as a supplier so you can remain responsive to changes in the market as priorities change in schools and new opportunities arise.
Step 4: Marketing Opportunities in the Sector
Most education sector marketing can be divided into digital, social media and face-to-face opportunities. Digital activities might include adding blogs to your website or investing in SEO for particular site pages. Social media activities could include paid promotions or sharing video content on Twitter or LinkedIn. Face-to-face opportunities include exhibiting at a national conference or attending a local networking group of multi-academy trust leaders to introduce your product or service.
Creating a structure to the education marketing plan that promotes a mix of each of the opportunities across each of the half terms ensures that businesses are getting a sound marketing mix across the academic year. This is particularly important if brand awareness is one of the business objectives in the sector.
Step 5: Identify your target audience
The first consideration for a business when targeting the education sector is to identify the type of educational institution that is the most appropriate for the products and services the business provides. Is the ideal customer for your business from the nursery or preschool sector, primary or secondary school phase, further or higher education such as colleges or universities, or could any of these establishments be a source of potential new clients? The education sector is vast therefore narrowing down your target market will help you to focus your marketing in precisely the right areas.
One of the biggest mistakes new businesses in the education sector make is to assume that they need to reach out to the headteacher if they are to grow their business in schools. While this can be true for some businesses, in many cases there are plenty of other budget holders and influencers in schools that would be a far better fit in terms of the first point of contact. Headteachers tend to be extremely busy, often receiving more than one hundred emails per day. It's important to learn about the different budget holders and influencers in schools so you can identify other points of contact that will give you a greater chance of success in doing business with them.
Step 5: Identify challenges for schools so you can tailor your messaging
At the risk of being blunt, schools aren't interested in how passionate a business is about making a sale or about all the features your product has. What they are interested in is how your product or service provides a solution to a problem they have. Can your business help them raise standards, improve the learning environment, make life easier for staff, reduce costs, save staff time, or support the welfare of staff and pupils? If you can identify the challenges schools are facing and make it clear in your messaging how you can help them overcome these challenges whether that's through digital, social media or face-to-face channels this is going to resonate with them and drive them to take action.
Step 6: Conduct SWOT and competitor analyses
Two valuable tasks a business can undertake when embarking on an education marketing plan are a SWOT analysis whereby the team explores the strengths, weaknesses, opportunities, and threats and competitor analysis to explore the successes and limitations of other businesses in the same field. Both these tools can help give a clear focus on which specific marketing activities should be included.
If a strength of the business is to secure sales when given the chance to discuss your product or service face-to-face with decision-makers, then it's an obvious choice to include in the marketing plan. If on the other hand a weakness of the business is social media presence then this could be an investment in time later in the plan with the budget allocated as necessary. By looking into what successful competitors are doing well in the marketplace, your business could replicate this at an appropriate time in the academic calendar.
Step 7: Add selected marketing tactics to the education marketing plan
Input the chosen marketing tactics into the plan based on the business goals, target audience, SWOT analysis, competitor analysis and budget. Give a brief overview of each activity with details about the messaging you wish to portray and specifics about the events and opportunities your business will include. Be clear about the investment made in each activity and an expected projection about the return on that investment. Remember to include preparation and follow-up activities in the education marketing plan. Sustained sales rarely come from one single activity or event, preparation of marketing collateral and tactical following up from leads and enquiries that have been generated are an equal part of any education marketing strategy that requires clear identification and time allocation.
By following these initial steps, you can begin to build a strong foundation for your education marketing plan and set yourself up for successful business growth in the UK education sector.
For further support in creating your education marketing plan and to get access to education marketing templates, SWOT analysis, competitor analysis and many other support materials, go to the Education Marketing Hub for Incensu members available on our Select package and above.
ADD YOUR BUSINESS TO THE NATIONAL REGISTER OF EDUCATION SUPPLIERS AND ACCESS OUR EDUCATION MARKETING TEMPLATE - JOIN TODAY
Why not check out our other education marketing blog post, see here: The Importance Of Creating An Education Marketing Plan When Selling To Schools.
Source: How to create an education marketing plan
Incensu says:

Creating an education marketing plan is essential when selling your products and services to schools. Talk to our team to find out more today.