School Staff Training Providers In Demand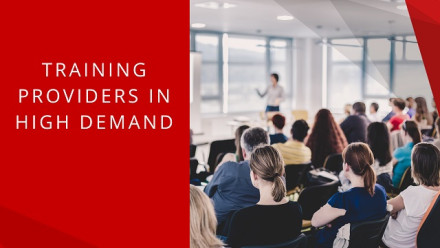 Can your business provide Safeguarding, Health and Safety, Fire Protection & Privacy training for school staff?
19 October 2023
Section 175 of the Education Act 2002 sets out the requirement for schools to safeguard and promote the welfare of children. The statutory guidance for schools and colleges on safeguarding children and safer recruitment is set out in the 'Keeping Children Safe in Education (KCSIE)' document and is well worth a read for suppliers so you are fully aware of what schools need to do to remain compliant. By being aware of the responsibilities of adults who spend time with children in education you can tailor your provision and marketing to reassure schools when working with your business. The same goes when considering GDPR and data privacy – the protection of children's data and that of school staff is of paramount importance and will be essential for you to demonstrate you are helping schools remain compliant on this front.
Additional expectations have been placed on school staff more recently in terms of extra training around Health and Safety and Fire Protection. With all staff now far more aware of the role they play in maintaining a safe educational environment they will be far more receptive to marketing from suppliers who recognise this and can offer confident support around such issues.
Schools are frequently searching the National Register of Education Suppliers here at Incensu for companies and organisations who can provide good quality whole school staff training both through online courses, consultancy, and whole staff training inset training.
ADD A PROFILE FOR YOUR BUSINESS ON THE NATIONAL REGISTER OF EDUCATION SUPPLIERS
Source: EDUCATION MARKETING RESOUCE
Incensu says:

Discover how to get your business in front of key decision-makers in schools, with access to a wealth of training materials, videos, templates and learning materials.