Buzz Education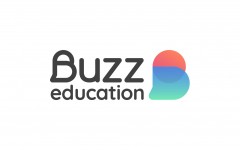 Buzz Education have been working with education suppliers for over 20 years, creating and managing marketing campaigns that deliver results.
With the largest database of teachers and decision makers in the UK, we can help you to deliver marketing messages direct to their inboxes and staff room trays.
Buzz Education offer;
Free advice and guidance on your campaigns
Access to our database of over 410,000 key contacts
In-house content creation, copywriting and design services
Services including email campaigns, direct mail sends, data supply, research, consultancy and more
A bespoke email sending platform designed for education suppliers
Key post campaign data and analytics to help you keep your marketing active
Looking for some free advice? Visit buzz-education.com/marketing-to-schools-resources/
Keen to find out more? Call 01257 460036 or email info@buzz-education.com
Want to save money on your marketing? Quote Incensu when you contact us and we will apply a 10% discount to your marketing proposals
Incensu Top Tip:

Buzz Education is a valued Marketing Campaign Partner who can create and deliver full email and postal marketing campaigns for suppliers that deliver results. A wide marketing mix is essential to succesful education marketing. Remember to include the Incensu Registration Mark and School Ratings Badge on your email and postal marketing campaigns to demonstrate your reputation within the education sector.