Childcare & Education Expo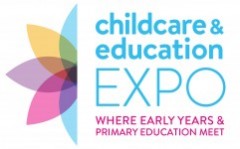 Formerly known as Childcare Expo, Childcare & Education Expo is the longest running Early Years & Primary Education show in the UK. With three events each year located across the country - London, North and the Midlands - it reaches 1000's of professionals and practitioners who are key decision makers in their settings.
Previous events have attracted the big names in education suppliers from food and classroom supplies to outdoor furniture, insurance and tech. The events are designed to be inclusive and offer added value to visitors in the form of free workshops, feature areas and a ticketed seminar programme. The Early Years Breakfast Summit attracts the nursery group owners and managers with spending power.
Target delegates include:
Head Teacher/Deputy Heads
Nursery Owners/Group Owners
Nursery & Preschool Managers
Primary School Senior Leadership & Managers
Directors and Board Members
Consultants
Practitioners
SEND Co-ordinators
Education Professionals
There are packages to suit all types of suppliers & service providers.
Prices start from £345 + VAT per sqm for the North and Midlands events and £365 +VAT per sqm for London.
Quote CHILDCARE INCENSU to claim discounts on marketing and partnership packages.
Website: www.childcareeducationexpo.co.uk
Incensu Top Tip:

Great oppportunity to meet face-to-face with financial decision makers and influencers in the early years and primary settings. This well established show gives suppliers an excellent opportunity increase brand awareness and build relationships with nursery and primary school staff leading to increased sales. Remember to include the Incensu Registration Mark and School Ratings Badge on your display stands and marketing materials when exhibiting at education trade shows to demonstrate your reputation within the education sector.