EdTech Magazine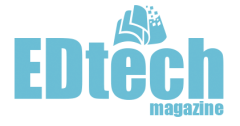 EdTech Magazine is the UK's trusted EdTech read for professionals within all UK Schools and Academies. Our highly rated magazine is distributed 3 times a year in digital format to all key EdTech decision makers within the education sector. We cover the latest innovations in technology as well as all of the latest news relating to the classroom and beyond, which our Schools and Universities have told us is a must have for them. Always delivering in-depth and informative features on innovative tech trends including 3D printing, cloud computing, coding, MOOCs, child safety, and more, our importance to the Education sector has become essential. We offer an array of advertising opportunities to those wishing to a be seen and heard by a huge audience of educational professionals across myriad of job roles and titles.

EdTech Magazine offers 50% off any size advert on the advertising rate card for Incensu members. (Includes free web button, directory listing, and 2 free press releases published on our website throughout the year.)
Incensu Top Tip:

EdTech Magazine is one of Incensu's valued Publication Partners. Incensu recommends this reputable magazine as an excellent way for edtech suppliers to advertise their products and services to the education sector through a high quality digital publication. We recommend suppliers add the Incensu Registration Mark and School Ratings Badge to their adverts and editorial in magazines to give schools confidence in your business.