The Education People Show - Kent's Leading Educational Expo & Conference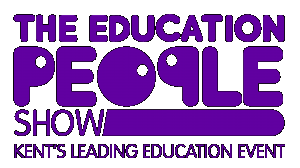 The Education People Show (formerly EduKent EXPO & Conference) is Kent's Leading Education Event for the promotion and development of effective school leadership, management, learning and teaching featuring a high-level conference, inspirational workshops and a comprehensive exhibition of leading suppliers of services to schools and academies.
The event brings together hundreds of education leaders from across Kent and neighbouring counties - to share best practice and new ideas on managing and developing education in the region. Continuing to build upon previous successes, the 2019 event will take place on Wednesday 6th November and is the ideal place to meet the Key Senior School Staff Decision-Makers Face-to-Face.
Even in this digital age, senior school staff decision-makers still like to develop a relationship with the people they're buying from - which often develop into long-term partnerships. Hence, face-to-face contact remains the simplest and most effective way to build lasting relationships. Schools are becoming increasingly autonomous and independently accountable for raising standards and results. This gives them more choice about what areas they invest in, with their spending driven primarily by individual priorities.
The Education People Show offers the most efficient means of maintaining personal contact with existing & potential clients, providing an ideal platform for meeting senior school decision-makers.
• Join over 150 exhibitors and reach out to over 550+ education professionals
• Establish new contacts among a focused target audience
• Take advantage of new opportunities in the changing education market
• Demonstrate how your solutions can improve learning and efficiency
• Raise your profile and be part of a highly targeted visitor campaign
• Focus on the specific visitor group you want to target
There are packages to suit all types of suppliers & service providers and stands start from just £880 + VAT, making The Education People Show exceptional value for money.
Contact: joe@revolution-events.com
Call: 01892 820941
Quote: Incensu members quote REVINC to claim additional benefits for exhibiting at The Education People Show.

Website: http://www.theeducationpeopleshow.co.uk/

Incensu Top Tip:

Excellent opportunity for suppliers to meet education leaders and share their products and services with the right decisions makers in the sector. Remember to include the Incensu Registration Mark and School Ratings Badge on your display stands and marketing materials when exhibiting at education trade shows to demonstrate your reputation within the education sector.