Minerva
---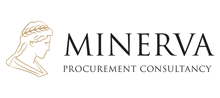 Minerva's procurement audits take you through the whole process from identifying suitable suppliers through to contract award and implementation. Suppliers included in the process are down to each school and could all come from the Incensu register, be incumbent suppliers or those well-known to Minerva. The choice is yours.
Minerva's aim is to recommend a solution which offers you value for money. Their definition of this is "a combination of great price and exceptional service".
The procurement processes are fully compliant with Department for Education guidelines, something which is hugely important at a time of increased scrutiny in this area of financial management in schools.
Minerva cover a huge range of categories including:
Reprographics
Pupil Transport (Coaches & Taxis)
Cleaning (Service & Products)
Utilities (Gas & Electricity) Oil
Telephony (Calls, Lines, Mobiles & Systems)
Broadband
Stationery (Inc. Consumables & Exercise Books)
Water
HR
Insurance
Business Rates
Laundry
Contract Review
Waste Management
Banking & Finance Consultancy
HVAC Maintenance
Grounds Maintenance
Vehicle Maintenance
Planned and Preventative Maintenance
Kitchen Maintenance
Postage
Printing
Credit card processing fees
Minerva's remuneration is based on a % of savings identified in the audit. As a result appointing Minerva, procurement is financially risk free as if we don't identify any savings you don't pay us any fee.
Visit the Incensu profile page for Minerva Procurement
Incensu Top Tip:

To celebrate the alliance between Incensu and Minerva Procurement Incensu registered schools are being offered a reduction of 5% off the usual % of savings fee for a school's first category review.

Want to know more?

Call Minerva Procurement on 01256 213286

Visit their website www.minervapcs.com/incensu